Here at MK3, we offer in-house creative and full production capabilities. You could say we're a "hybrid" and it's what helps to set us apart from other agencies. We work hard to deliver high quality creative and production for our clients, and in the process…things don't always go as planned. Take video shoots for example.  We take all the necessary steps to ensure an easy breezy video shoot, but we've also learned to think on our feet and adapt when things go a little sideways. Here are a few things we've learned when faced with production day "speed-bumps."
when you're a bundle of nerves…
We often shoot on-camera interviews with SMEs (subject matter experts), so we know how hard it is to deliver information on-camera.  We also know that sometimes the nerves kick in. Our goal is to make the "talent" feel as comfortable as possible, so our directors take a few minutes to build a relationship with the interviewee before we start recording. We try to loosen them up by asking them about their hobbies, last night's game or tomorrow's weather – anything but the topic at hand.  If we get a natural conversation going, the "natural" part often rolls right into the interview itself.  Another trick: ask the first 3 interview questions again at the end, because by this time your "talent" will have loosened up enough to give better answers than the first 3 tries.
when you're just not finding your light…
When it comes to video, it's all about the light. No one wants to look shiny or washed out…or feel like they're sitting in the dark. For in-person shoots, we always conduct a site survey in advance to plan all our shots, but with remote virtual shoots that's not possible. So before every remote interview, we conduct a "tech check" to ensure the lighting looks good, the interviewee's face is lit and there are no distracting shadows. We also check that their background is appropriate and looks put-together, but not staged. We may ask our on-camera subject to move around the room to find the best lighting and background for the video. When there are limited lighting options, having your "talent" sit in the soft light of a sunny window is a simple solution!
when you're all shook up…
With so many user-generated videos being shot on smartphones or tablets, footage can end up looking unsteady or "shaky." When it comes to stabilizing the video, skip the "selfie" approach and try placing your camera on any available flat surface.  People are learning to be more resourceful, and are making "tripods" out of almost anything!  Try resting your phone/camera against your laptop screen or a stack of books.  No matter where you lean or prop up the camera (and especially if you have to hold it), you should always line up the camera lens to your eye height.  This way, you're not looking up or down at the camera and you'll always be in frame no matter how you move.
when you're at a loss for words…
When producing videos, we spend a lot of time on how it's going to "look."  But for interview-driven videos, what it "says" can be even more important. What do you do if you set up the shoot, sit down for the interview, ask all the right questions…and get all the wrong answers?  Conduct an interview before the interview.  Set up a pre-interview phone call prior to shoot and ask all your questions in advance.  This gives your subject a chance to practice their answers and you a chance to guide them if answers are straying from the main message. This way, your on-camera interview doesn't turn into a fishing expedition and you know the answers in advance, so if nerves or memory issues kick in, you can guide the answers in the direction you need.
when one size does NOT fit all…
Each client and video shoot is different – with unique goals, needs and schedules. The more user generated and remote virtual "interview" shoots we produce, the more our clients find themselves not only on-camera, but as a crucial member of the crew.  Make sure you know the tech needs and limitations of each client, as well as the person you're interviewing. Are they using a Mac or PC?  Can you send them higher quality recording equipment?  When it comes to remote shoots, it's important to know just how user-generated or professional the end product needs to look. But as always, the goal is to get the best sound and video possible for our clients' needs.
Of course preparation is vital when planning any type of shoot, but here at MK3 we're not afraid to think on our feet. You can't prepare for every problem that occurs, but you can prepare to be prepared…and that's always part of the plan.
Distance is in, which makes meaningful engagement challenging. There are still stories to tell, and now more than ever, video is still the best way to tell them.
But as restrictions evolve and businesses reopen, how do we return to live video production? Good question. So we asked it – and came up with a few good answers; three approaches for an on-camera interview video production:
1. User Generated Content & Video in a Box:
Record your own video from your home or office, with remote directing help from our team. We can even send you a "Video in a Box" camera/audio/lighting kit for a more professional look and sound.
2. The Controlled Studio Environment:
Produce on-camera interviews in a professional studio, adhering to all Massachusetts-mandated safety guidelines, and offering high-quality live streaming so remote clients can experience the production as if they were there.
3. The Remote Video Shoot:
Produce and direct an on-camera interview shoot with a professional crew adhering to predetermined safety protocols, in a client-provided space. As always, we'll collaborate on the best shooting location and conduct a "hands-on," yet professionally "distant," video shoot.
Each project is unique and will require its own unique planning and precautions. MK3 will work with clients to determine the best approach for each production.
Don't let distance become detachment. Stay informed, stay engaged and stay connected with the help of video. We're all together, apart.
For more information about new video production practices and precautions, contact Joel Kaplan at jkaplan@mk3creative.com.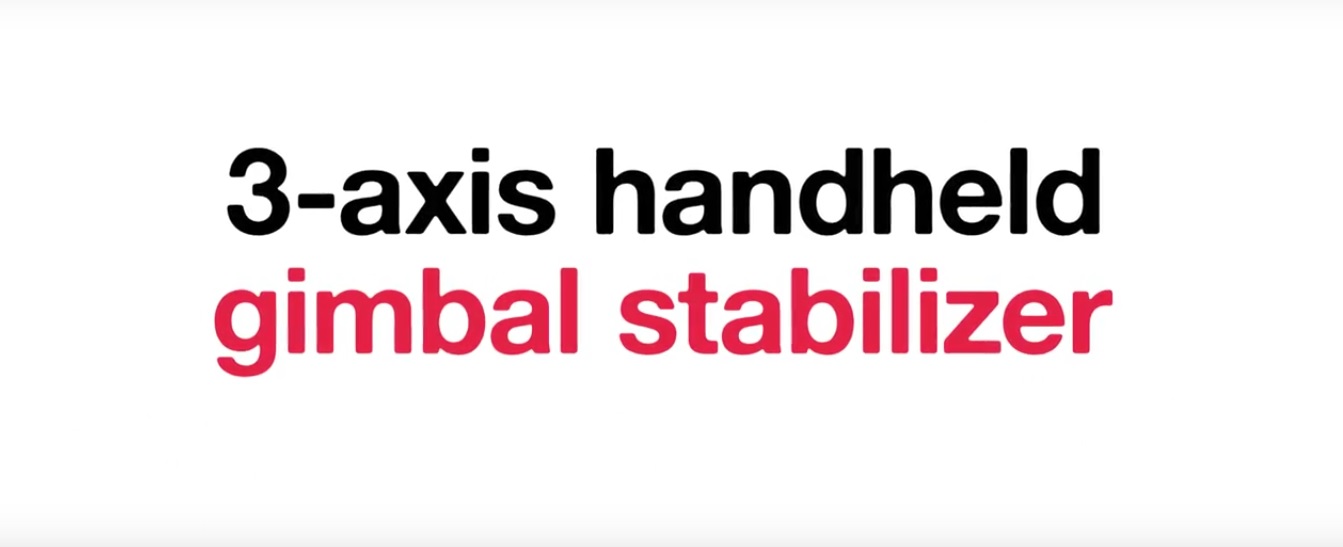 Do you see in 3D? Yes, you do! When you watch most videos online and on TV are you seeing in 3D? No, you are not! That's the age-old dilemma for directors and cinematographers: how do you create 3D depth within a 2D space – such as a movie screen, a TV screen, a computer, or a mobile device?
One answer is great camera movement. When the camera moves fluidly during a video, viewers begin to feel the depth of the world they are watching. At MK3 Creative, we have a suite of in-house capabilities that help live action projects become more 3D-like, more immersive, and more cinematic.
Our 3-axis handheld gimbal stabilizer is quick to set up, versatile to use, and helps bring a story to life. Our Aerial 4k drone gives your project a whole new vantage point and elevates its production value. Check out a quick example of how we use these valuable tools:
Despite our love for moving cameras, we believe story is king. As a marketing agency, we ask the right questions to help you find the perfect story to tell your audience. But, the nice advantage of MK3 Creative is that we also house broadcast quality production capabilities under the same roof. And, we are constantly looking for opportunities to make great stories more cinematic!
By John Lawrence, Creative Director